The Little Friends of Printmaking
Regular price
Sale price
$42.00 USD
Unit price
per
Sale
Sold out
Foreword by JW Buchanan 
Interview with Chris Jalufka 
Afterword by John Foster 
Paperback, Full Color, 114 Pages 
ISBN: 978-1-947322-08-0 
Cover Price : $42.00 
Insert Blanc Press is pleased to announce the publication of Silkscreen Is Easy !!! by The Little Friends of Printmaking with a Foreword by JW Buchanan, an Interview with Chris Jalufka, and an Afterword by John Foster. The full color monograph accompanies the exhibition Silkscreen Is Easy !!! at General Projects from June 26 to August 22, 2021 and launches at the opening on Saturday June 26, 2021. Books shipping in early July!
Prints from the exhibition are for sale here! 
View full details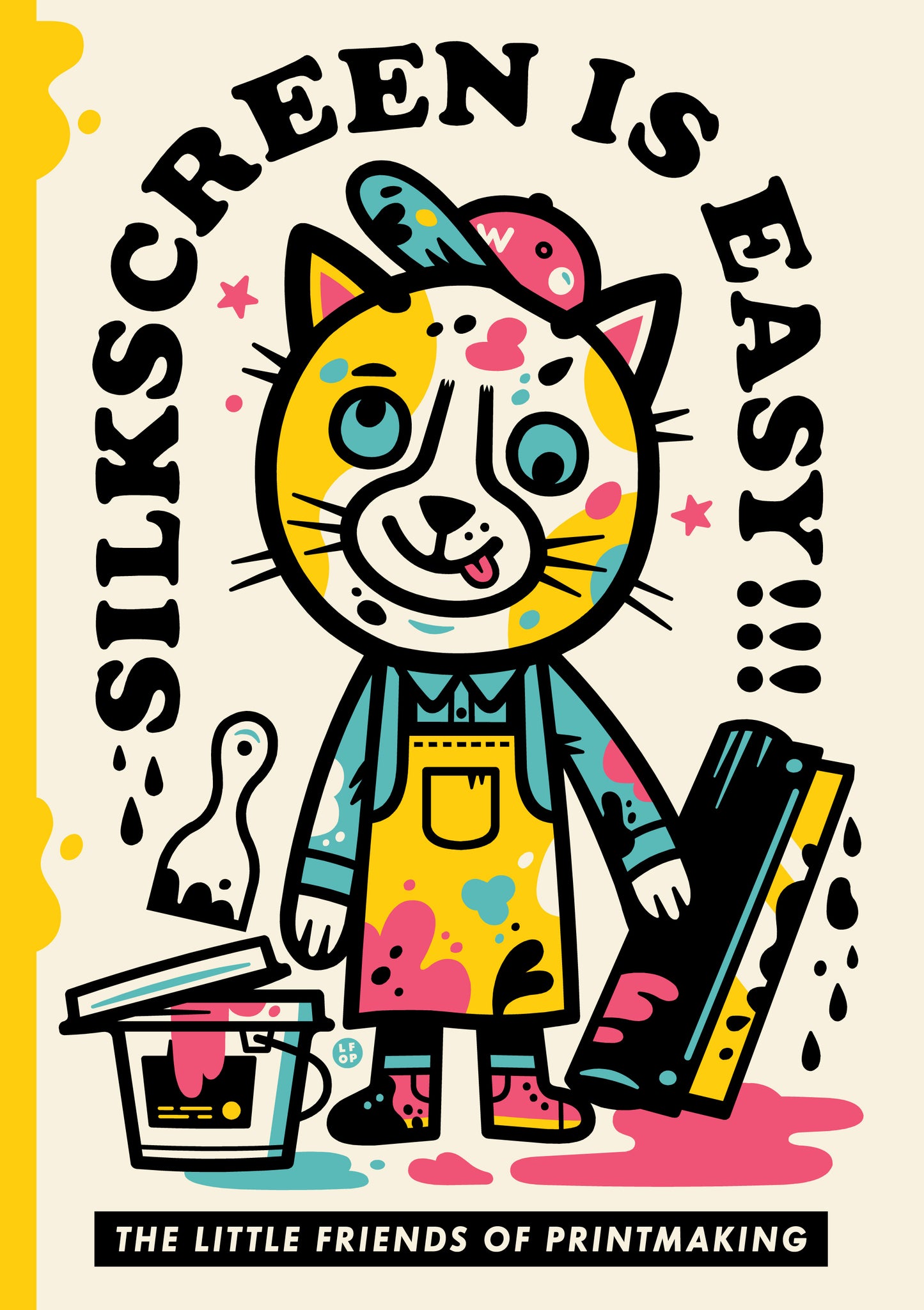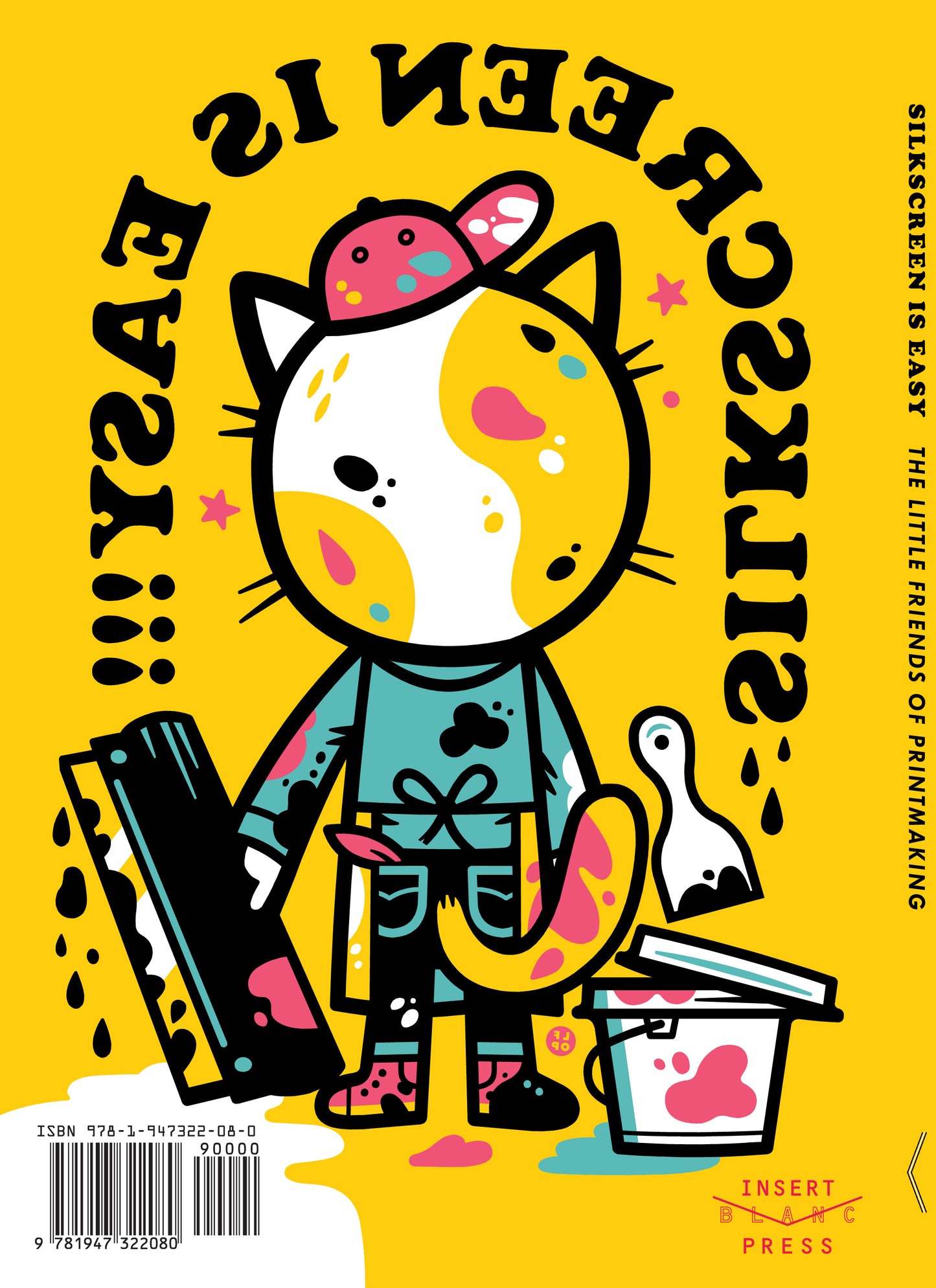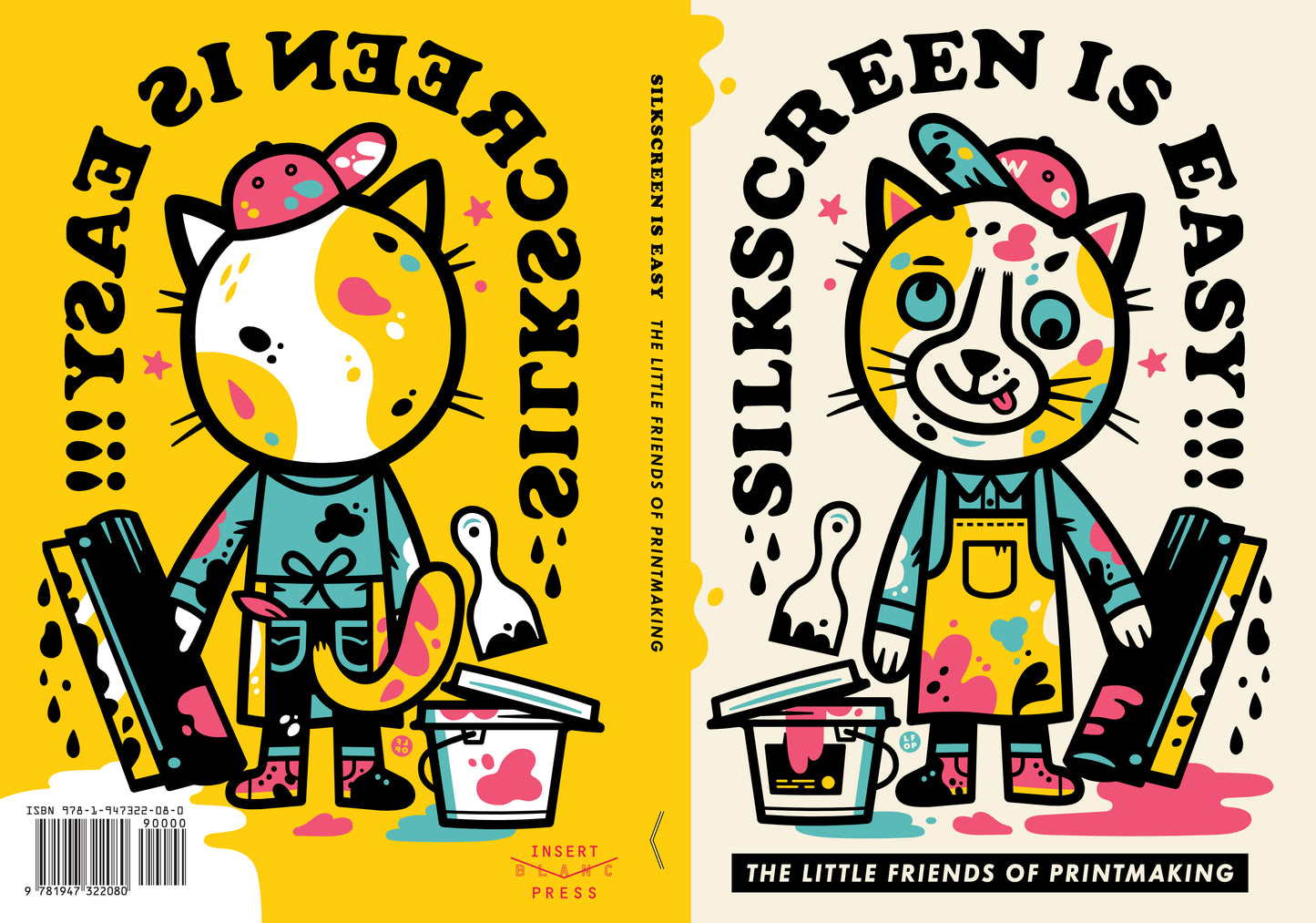 Translation missing: en.The Little Friends of Printmaking
The Little Friends of Printmaking are JW & Melissa Buchanan, a married duo of award-winning illustrators, designers, and silkscreen artists. They first made a name for themselves designing and printing silkscreened concert posters but soon branched out, making fancy junk for whoever would pay them money. In addition to their work as illustrators and designers, they continue their fine art pursuits through exhibitions, lectures and artists' residencies worldwide, spreading the gospel of silkscreen to anyone inclined to listen. Their clients include Disney, FX, Nike, and the Smithsonian American Art Museum. The Little Friends currently live in Pasadena, CA with some very fat pets.